Welcome to the French Flying Club !
World Flight 2023 : lancement du recensement
Andry
Après une première édition 2022 riche en surprises et en succès, le French Flying Club vous propose de repartir pour une semaine de tour du monde lors du World Flight 2023 qui aura lieu du 04/11/2023 au 11/11/2023. Plus d'informations sur notre Discord.
Nouveau site / New website
Andry
[🇫🇷] Bienvenue sur le nouveau site internet du French Flying Club. Ce site se base sur un nouveau moteur plus flexible et un nouveau serveur plus réactif avec toutes nos livrées et nos dernières nouvelles.
----
[🇬🇧] Welcome on the new website of the French Flying Club. This website is based on a new more flexible engine and a new faster server with all of our liveries and our latest news.
Discord
Baptiste & Andry
[🇫🇷] Rejoignez nous sur Discord et participez à la vie du club.
Rendez-vous sur la page contact et cliquez sur le logo Discord.
----
[🇬🇧] Join us on Discord and take part in the Club's life.
Go to the contact page and click on the Discord logo.
The birth of the club:
The French Flying Club is a group of French vACC pilots who wanted to get together to fly.
The French Flying Club is not a typical VA in the stricter definition but rather, as per its name, an open flying club. There are no activity obligations nor flight tracking; we only hold a digital logbook used as an old-school "Journey Log" with basic information including departure, destination airports and aircraft type.
This club is here to help both new and older pilots to perfect their skills, either in VFR or IFR (in all kinds of aircraft), but also to promote flights and activities in France (Dear ATC, yes everywhere) on Vatsim in a flying club spirit. The club also serves as an introduction medium to network flying, or flying in general, following Vatsim's "educate" motto.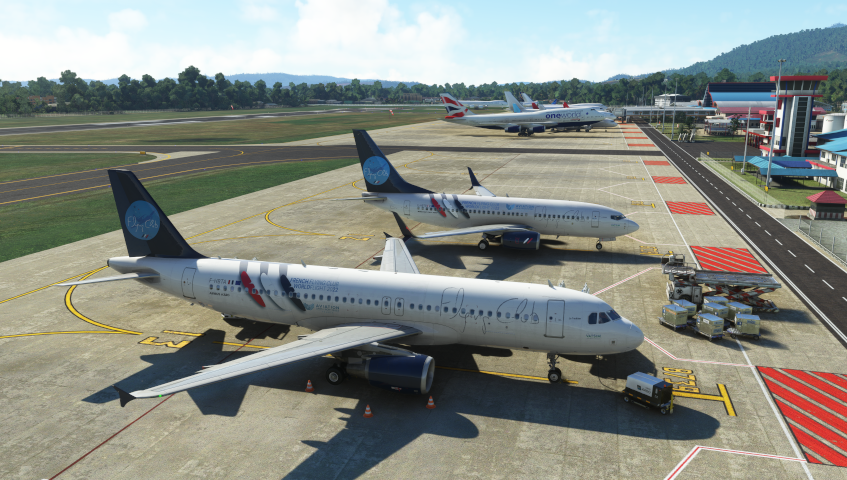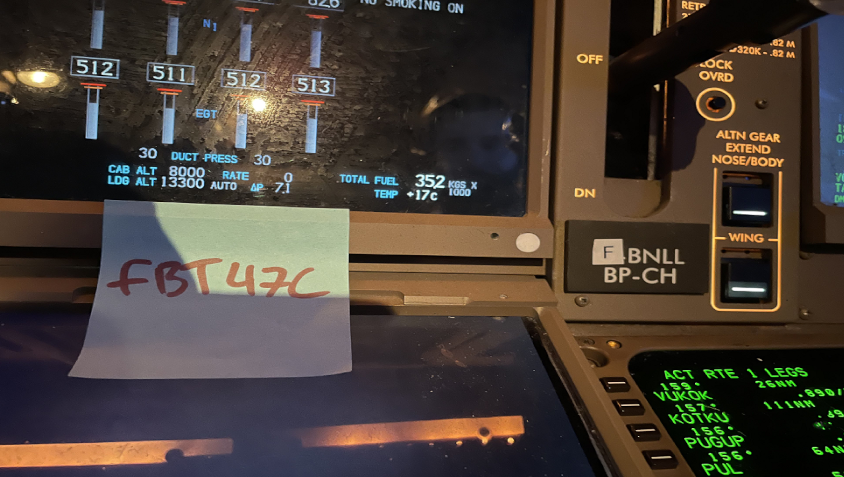 How to recognize it?
The club's identity in itself is simple but explicit, staying faithful to its roots as a French Club. The callsign for the club is "French Baguette", using "FBT" as ICAO code.
Our aircraft wear a livery reflecting on the group's symbols : baguettes (obvious, isn't it?), an ear of wheat, and, of course, airplanes. All of this in the country's colors : blue, white, and red... with a touch of yellow for the wheat. You'll find all of our liveries, their VMR files and how to install them on the French website linked here.
How to fly with us?
There's nothing easier!
Every week, a poll is made to vote for the club's weekly flight, and route ideas are given. You only need to join us on frequency or in voice chat on the French vACC discord.
Keep in mind that spontaneous flights happen daily between members, so why don't you give it a try?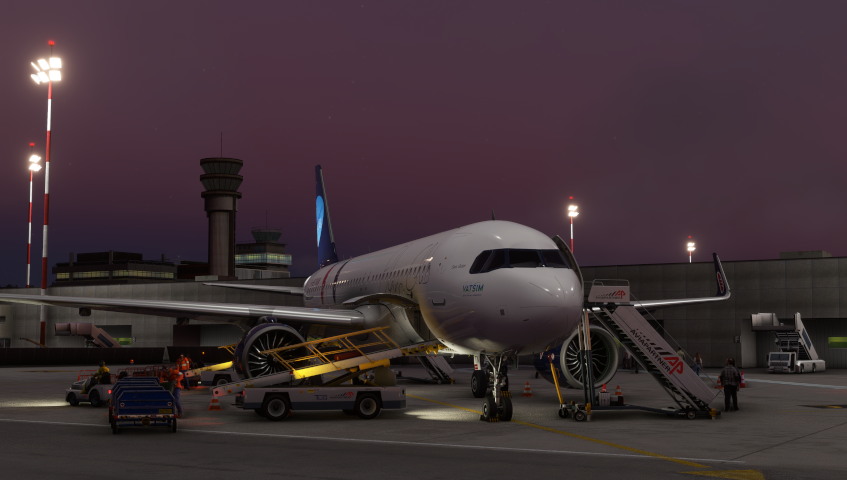 What about the future?
The French Flying Club's long-term objective is to become an independent ATO (Approved Training Organisation) in France. As a matter of fact, to this day, both French ATOs are linked to a VA.
In the meantime, the club has developed a new activity: aerobatic formation flights. With the "Pains Acrobatiques Français", the club offers you an initiation to flying an aerobatic formation in the TB30, built by Socata, a French Air Force legendary aircraft. Feel free to come and say hi in our dedicated discord thread!